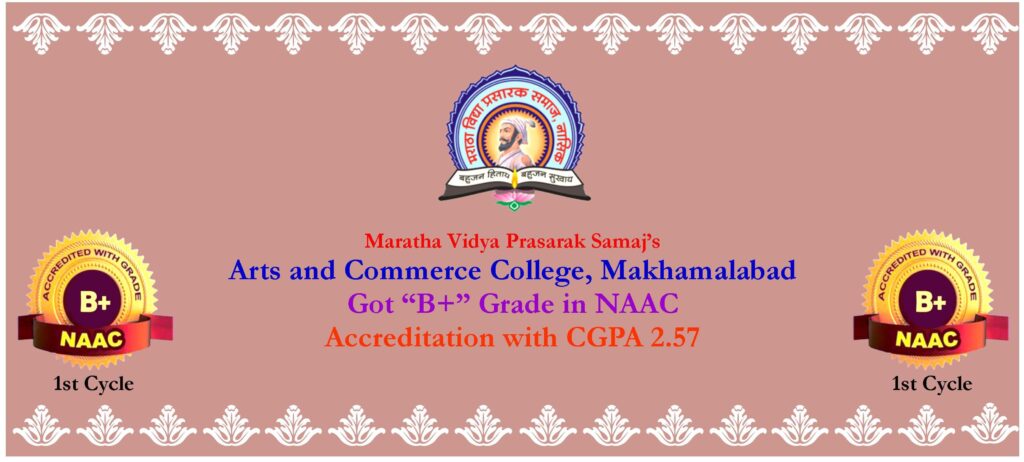 Welcome to Maratha Vidya Parsarak Samaj's Arts and Commerce College, Makhamalabad, Nashik
From Desk of Sarchitnis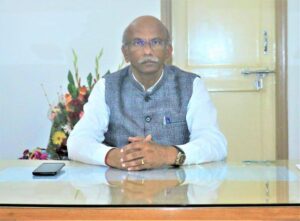 "Education is not preparation for life; Education is life itself."

Hon. Adv. Nitin B. Thakare, Sarchitnis, MVP Samaj, Nashik.

 This beautiful & profound statement encapsulates the value of education. Nothing can quite uplift our spirit in quite the same manner as education does. Yes, there are some exceptions of people attaining greatness without formal education.   [Read More]
From the Principal Desk

M.Sc., DHM, M. Phil., PhD. (Statistics)
VISION & MISSION
Vision:
Imparting quality education to the students from rural area and prepare them socially responsible, globally competent and excellent human beings.
Mission:
To educate students in the field of humanities, social sciences and commerce.

To uplift students from weaker section of the society by providing opportunities of higher education and make them self-independent.

To bring positive change in the society through education and extension activities.
Objectives:
To create interest among the students in humanities, commerce, marketing and business.

To enhance the employability of students by arranging training programs in communication skills, personality development and competitive examination.

To inculcate fraternity, scientific attitude, rationalism and environmental awareness etc. among students.

To provide value addition through co-curricular and extra-curricular activities.

To ensure secure learning environment for girl students.

To provide good academic facilities on continuous basis.

To conduct examination in fair manner.

To maintain discipline on college campus.