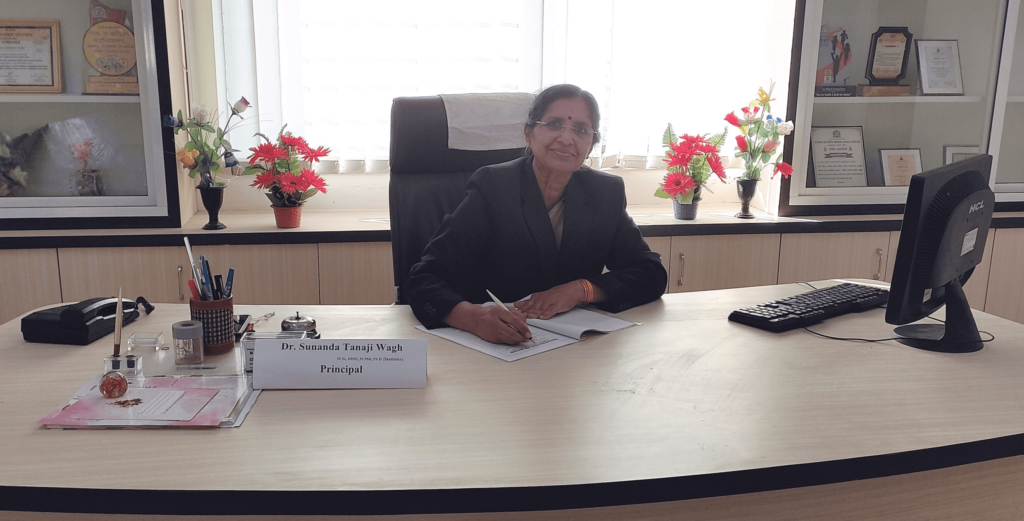 Dr Mrs. Wagh Sunanda Tanaji
Principal
Welcome to Maratha Vidya Prasarak Samaj's Arts and Commerce College Makhmalabad. An institution rests on a strong academic foundation, blended with a modern approach. It help the students to become successful role models.
The college established in 2008. It is affiliated to Savitribai Phule Pune University Pune.We believe that learning beyond classroom is equally important as the classroom is equally important as the classroom interaction. Therefore, students are encourages to organize, participate in various co-curricular, extra-curricular activities and sports. We always tried to achieve academic excellence by imparting quality teaching-learning, co-curricular and extra-curricular activities. We always wish to develop socially responsible citizens with ethics and morals, hence build the nation.
Highly motivated and qualified faculty members constantly seek to upgrade their teaching methods in order to enlarge the mental horizons of their students even as the office staff tries to provide an atmosphere of efficiency and cordiality conducive to the process of learning. Teamwork is the hallmark of our college. I am very sure through collaborative effort we can achieve more to benefit our students who are the future leaders of tomorrow.
I acknowledge the great support, guidance and co operation rendered by the management, all the parents and alumni in the development of the institution. I believe our appeal as a college rests in our strong sense of community, the values we celebrate, our commitment to realizing the potential of our students and providing a balanced education that addresses the academic, social, emotional, physical and spiritual aspects of our students lives. Let us all together march ahead in our academic journey with an indomitable spirit of solidarity and sincerity in achieving the objective of our mission.
I look forward to welcome you and here's wishing you an unforgettably enriching experience with us.